No Man's Sky had a rough go of it at the start. So rough that even some of its fans (Adam) refuse to update and play. I get it, the backlog of games grows with time. Despite the rough go, the impact of No Man's Sky is becoming apparent. But what is going on with No Man's Sky?
Despite being one of the most ambitious procedurally generated universes…in the universe, No Man's Sky fell short with hardcore gamers. The lack of real quests and base building at the start turned a lot of them away from the game. Add in the fact that you couldn't planet hop with your friends, the game became an abandoned, outdoor sand box where stray cats go to poo. Admittedly, I'm one of the stray cats, putting almost 100 hours into my game. Only 30 of those hours after the new updates with bases, exocraft, and questing. Everything has made it into the game that the players have demanded with one exception: multiplayer. That is going to change. No Man's Sky NEXT is coming July 24th, and with it, the multiplayer experience. This isn't news, just hype. Since the announcement was months ago.
The "delayed" release of updates didn't stop No Man's Sky from having an impact on the gaming world. E3 2018 had two very similar games announced, but this time there are things to accomplish right off the bat. The first is Ubisoft's Starlink: Battle for Atlas. Your task is to lead a team of pilots in saving your star system from an invading force. It implements toys or digital purchases for ship customization. As long as you buy the parts, you can customize your ship. Not a huge fan, but I get it.
Along with ship customization, you will also select your pilot. Nintendo Switch players get a special treat, since you will be able to play as Fox McCloud. He is voice acted for the entirety of the game, and he pilots none other than his famous Arwing. This is very welcome, considering rumors around the Starfox franchise moving towards racing. For those of us with an itch to save the galaxy with Fox McCloud, this could be the only way we get to scratch it. Due out in October, Starlink: Battle for Atlas will give you the look and feel of No Man's Sky, but your role in the galaxy as crusading fighter pilot is more defined. The game-play will also be more geared to star-ship play, so I wouldn't expect to meander about on foot too often.
If the toy scene in gaming, or buying digital parts, isn't your preference then Satisfactory from Coffee Stain Studios should be on your radar. Announced during the PC show at E3, this game has one planet, 30 square kilometers of space to work in, and a full multiplayer experience out of the gate. You and your friends will be engineers on this planet, tasked with building factories to produce goods from raw materials that you find. There will be combat, there will be adventure, and there will be multiplayer fun.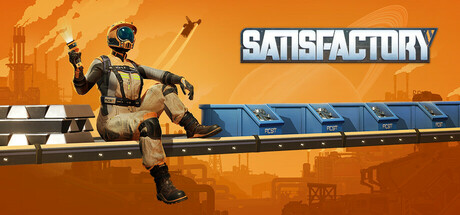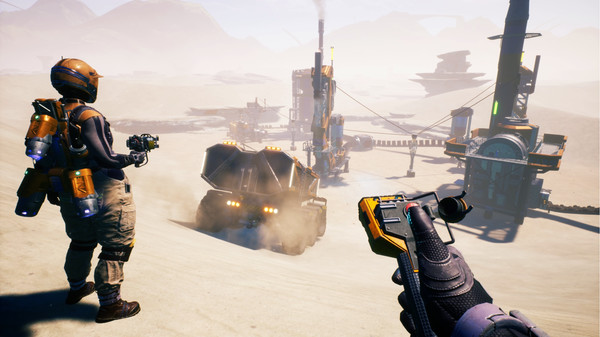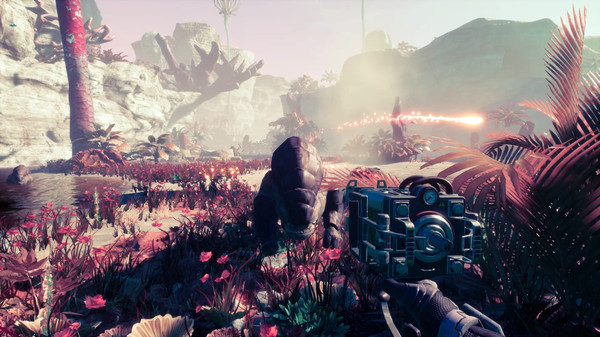 Satisfactory will be smaller, but shows a broad diversity of things to see and build. Instead of giving the player an entire galaxy, or star system, they have focused on the team play and base building aspects of this genre. Whether it's Starlink focusing on story and ship combat, Satisfactory focusing on base building and multiplayer, or No Man's Sky expansiveness with touches of all of it, we are in store for a great time in space.
Hello Games has introduced some incredible mechanics for adventuring and gathering games in space. Their influence is hard to miss when watching the reveal trailers and game-play of Starlink and Satisfactory. Each game will give you certain elements to cater to your style of play in such a world.
Will No Man's Sky see a resurgence after the NEXT update in July? Are you getting a Switch just for Fox McCloud in Starlink? Do you want to call me out on my very apparent bias for No Man's Sky? Let me know in the comments. And of course, don't forget to share and subscribe.
Keep Grinding.